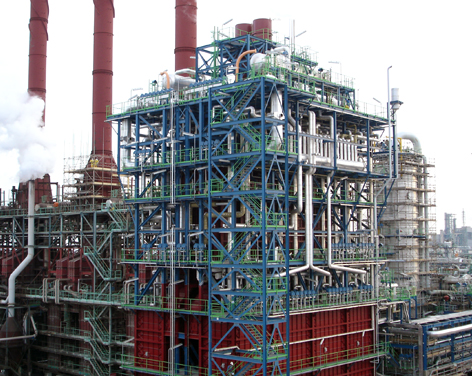 Course Duration/Credits
Five days/3.0 CEUs/30 PDHs
Course Description
This hands-on, highly-interactive course includes various practical sessions and exercises.
This five-day course on the design and safe operation of ethylene cracking furnaces provides comprehensive coverage of Cracking technology with special emphasis on the safety and reliability constraints, process operation, control, troubleshooting and understanding the impact of operating conditions on thermal performance and furnace operation.
The course provides an excellent opportunity to develop a working knowledge that can promote efficient, reliable, and trouble‐free operation as well as a complete thoughtful of the Ethane/Naphtha cracking processes. This course provides in-depth knowledge of furnace operations and Troubleshooting in the petrochemical and petroleum industries. The course covers also.
Use of case studies and exercises based on industrial situations. Special emphasis on safety issues and abnormal situations that can lead to accidents:
TLE: Detection and Analysis of Tube failure.
Furnace Tube Failure: Tube failures, progressive deterioration, variety of deterioration mechanisms and prevention.
Naphtha feed leakage scenario.
Natural and forced draft pressure profile drawing. Review of draft constraints.
Different types of burners and spraying systems.
Furnace temperature profile and heat recovery distribution as a function of fuel burned and combustion air excess.
Case study of furnace accidents. Start-up procedure study.
Course Objectives
Upon the successful completion of this course, each participant will be able to:-
Provide participants with comprehensive knowledge on Pyrolysis Process Technology and safe Operations & Troubleshooting Techniques.
Gain Insights into the Overall Performance and Cost of Production
Provide participants with comprehensive knowledge 0n Key Equipment and Furnaces Performance Parameters
Learn about Optimum Process Operation and Control
Provide participants with Process Safety, loss prevention and Risk assessment.
Help Achieve Reliable, Safe & Trouble‐free Operation
Recognize the main operating and material constraints for an optimal, safe and reliable furnace operation,
Describe industrial combustion phenomena and calculate the air/fuel ratio for optimum combustion
Identify bad-quality combustion from flue gas analysis and flame study, and implement corrective steps,
List and apply the main steps of a furnace start-up, shutdown & emergency shutdown, hot standby, and decoking procedures.
Perform complete Furnace isolation and blinding for maintenance intervention.
Who Should Attend
The course is targeted to plant operation teams. operators, panel operators, supervisors, and operation/process engineers who are responsible for the operation and efficiency of cracking furnaces of petrochemical, chemical, and refining plants, involved in furnace operation. Engineers and supervisors concerned with safety, optimization and operating issues of furnaces
In addition, the course provides a knowledge base for the novice engineer while offering a good review and new insights for the experienced engineer.