Translation is not a matter of words only: it is a matter of making intelligible a whole culture. — Anthony Burgess

Whenever we communicate, we come to translation, transferring our thoughts and ideas, putting them in words and trying to explain them to our partners.
Translation is everywhere we go, and we are here to provide our services for your better communication intrenationally and professional aims.
Expending the business is inevitable without translating and localising the product to the targeted market.
We are here for you to bring your products and services to new markets and new customers.
Welcome to STF Translation Agency, a subdivision of STARTINFORUM, International Project Management and Business Consulting Company (StartinForum Uluslararası Danışmanlık Ticaret LTD Şirketi)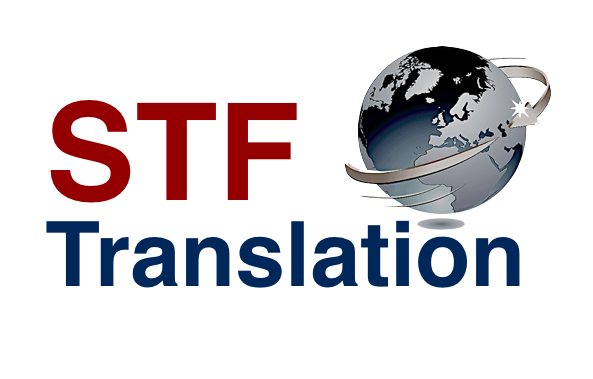 Our translation agency provides services of high-quality interpretation and translation, as well as linguistic editing of texts.

The languages ​​of our specialisation are :

English,
Turkish,
Russian,
Ukrainian,
Kazakh
Spanish
Arabic
French
We cooperate with companies of big and small business, educational institutions, news agencies and other organizations, providing them with translation and consulting services in the following areas:
Working with texts in a team of our professional translators, editors, native speakers of the target texts, in cooperation with experts, authors of texts, and understanding the expectations of the target audience, we strive to provide services quickly and efficiently.
We pay special attention to editing translations so that they meet the linguistic and communication norms of the target audience.
Today, when machine translation technologies are at their maximum availability, it is the editing that becomes of the greatest importance in order to make the text understandable, accessible and consonant with the readers' native language.
Our professional editors, native speakers of the target language, work to ensure that the text makes the desired impression on the target audience, sounds and looks professional.
In addition to translation and editing, we provide services in:
annotation (summary of a publication or several publications in the required language),
writing texts based on the data, other publications, drafts and other available materials,
preparing reports and information messages for orally performance and in writing, etc.
We will be happy to provide more details about our capacities, and submit our offer, tailored for the aims of your projects and businesses.
With the experience of our experts with more than 15 years in the international market of translation and editing services, we can become your reliable partner in achieving aims in the public, academic, scientific and business areas.
We will be glad to receive details of your project to launch discuss the details of our cooperation and launch the translation procedure.
Sincerely,
SFT Translation and Consulting Agency Team
"STARTINFORUM"
StartinForum Uluslararası Danışmanlık Ticaret LTD Şirketi
Turkey

Without translation, I would be limited to the borders of my own country. The translator introduces me to the world. — Italo Calvino
For more details feel free to contact us at stf.translation@gmail.com
Feel Free To Contact Us!