Course Duration/CreditsFive days/3.0 CEUs/30 PDHs
Course Description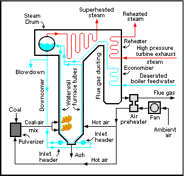 This hands-on, highly-interactive course includesvarious practical sessions and exercises. Theorylearnt will be applied using our state-of-the-artsimulators.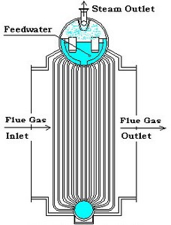 Boiler operation is complicated, especially for modern boilers that are fully automatic.  Safety, efficiency, and constant generation of steam or hot water depend on the smooth operation of the boiler. In most facilities, the boiler is the device with the most potential for disaster so this five-day Boiler Operation, Control & Safety course provides participants with the practices and procedures to eliminate that potential and ensure that they gain a comprehensive understanding of industrial and utility boiler systems. Modern boiler is designed to produce steam in an efficient and safe manner with the lowest operational cost that is practical. The Boiler Operation, Control and Safety course presents important fundamentals in the overall steam production management. Boiler operation has to be in an environmentally acceptable way, including the aspects of combustion, but also chemical water treatment and other safety considerations. After attending this seminar, participants will have more confidence and comfort level in operating and maintaining their own boilers and because we know time is money, this seminar is designed to have immediate impact!. Boiler inspections, operating controls testing and general troubleshooting techniques will all be discussed.  
This course covers essential elements of boiler efficient and safe operation including the details of boiler control systems: safeguards, interlocks and alarm systems, required for start-up, shutdown. Preventive and corrective maintenance programs are discussed and explained as well as the troubleshooting procedures to avoid boiler accidents. The Boilers training course will enable the participants to develop deeper understanding of boiler operation so as to be able to solve practical problems as they encounter them.
The course will also cover many important aspects of boiler operation, combustion control and feed water management. Methods of efficiency improvement of the boiler operation will be explained and discussed. Best practices for preventive and corrective maintenance based on inspection according to Codes & Standards will be explained and discussed. Problems in boiler operation will be discussed and problem solving and troubleshooting will be illustrated through several real world case studies and videos. Operations and control of the auxiliary mechanical equipment such as fans and pumps will be explained in detail.
After completing this course, the participants should be able to perform a cold startup of a boiler, lighting off the furnace, warming up the boiler and establishing the boiler flame, design and describe the SOP procedures for shutting down a typical steam boiler. In addition, the participants should be able to describe the control loops and identify process safety and interlocks.
The course reviews the proper boiler startup and shutdown procedures as well as the basic operator's responsibilities. Participants will be exposed to the abnormal and emergency conditions that can arise during boiler operation.
Overall, this program is designed to help maximize safety, dependability, and efficiency, thus extending boiler life, improving boiler efficiency, saving energy costs for the employer, and establishing a culture of safe work and will develop the following competencies:
Better understanding of boiler and steam generator technologies
Knowledge to perform effective operation and maintenance of boilers
Complete understanding of Boiler's process control and process safety
Complete understanding of water treatment and its impact on boiler performance
Knowledge to perform effective inspection and preventive maintenance of equipment
Skill to perform troubleshooting and find the root cause of boiler problems
During the course, each participant will gain enough skills to anticipate and avoid problems associated with Distillation columns. Participants will also gain a satisfactory understanding of the operation strategy and other necessary knowledge associated with the efficient operations of distillation columns. Actual case studies from around the world will be demonstrated to highlight the topics discussed.
Course Objectives
Upon the successful completion of this course, each participant will be able to:-
Identify and describe Primary boiler components and constructional details of boiler
Illustrate characteristic of ID, and FD fans and their functioning in boiler operation.
Describe and accomplish all steps in boiler operation
Identify the basic startup procedures for boiler system operation
Describe the actions conducted in the pre-start check
Describe the actions conducted in a system purge
Describe the actions conducted during lightoff of the burners
Recognize the consequences of the heatup phase
Describe the actions conducted during initiating feedwater flow
Recognize abnormal and emergency conditions that may arise during boiler operation.
Describe correct procedures for boiler starting up and shutdown
How to safely and efficiently operate your boiler
Operate boiler including boiler shutdown and handling of emergencies
Identify the Normal operation procedures and operating parameters: operating pressures, temperatures, levels, flowrates, air/fuel ration, draft, excess air, and so on.
Recognize the malfunctions that can cause boiler shutdown
Explain causes of tube failures and its prevention
Identify and describe the functions of controls, safeguards, interlocks and alarm systems
Identify the appropriate boiler feed water treatment methods
Describe combustion control, to include the proper rate of combustion, maintaining the proper air-fuel ratio, and responding to changes in steam demand. Burner operations and combustion control systems
Recognize the Major hazards associated with boilers, Common boiler accidents to avoid, and All about furnace explosions, Dangers of low water conditions
Recognize Boiler design and construction codes and standards
Identify the boiler operator's responsibilities.
Who Should Attend
Operators, Supervisors and Engineers in charge of boiler operation
Technical personnel dealing with boilers maintenance
Boiler inspectors
Technical personnel in charge of steam generation and distribution systems