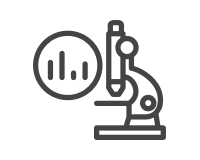 Translations for Machinery and Plant Engineering
We work with plants and machinery producers delivering their machines and equipment to different countries.
With the purpose of increasing international success of the production and trading, high-quality translations are a must to guarantee trust and understanding between a producer and a customer.
Our technical translators convert documents, whether these are operating instructions or advertising brochures, into any language.
They translate the documents caring about term consistency, considering internationally accepted technical terms, notions and measures to avoid misinterpretations in the multicultural technical communication.
Our technical translators are not only the language experts but also are knowledgable in the domains of machinery and equipment in different industries.
Our project managers work to guarantee a perfect match between the subject and aims of your documents and the expertise of our translators to guarantee high quality, speed and consistency of the translation.

Translations in Electrical Engineering and Electronics
Communicate successfully for export and import
The electrical and electronics industry is one of the leading sectors worldwide.
We have been working with the businesses in this sector for many years through precise and reliable translation of documentation, circuit diagrams, test reports and many other texts.

Our project managers select highly experienced technical translators with in-depth knowledge in the filed of electronics, provide an attractive price-work ratio and professional project management.
Our Range for Translations with Technical Content
We translate a wide range of documents in the field of machinery and plant engineering into other languages.
It includes translation of technical handbooks, instructions, safety information or maintenance instructions.
A high-quality translation makes a decisive contribution to ensuring correct operation, safety in work and reliability of the machinery functioning.

We also provide businesses with translators for advertising brochures, leaflets, catalogues and press releases which are intended to convince potential customers or business partners to choose their products.
Our language experts and proof-readers insure the most appropriate tone of communication to assist in convincing potential customers about the benefits of the products on sale.