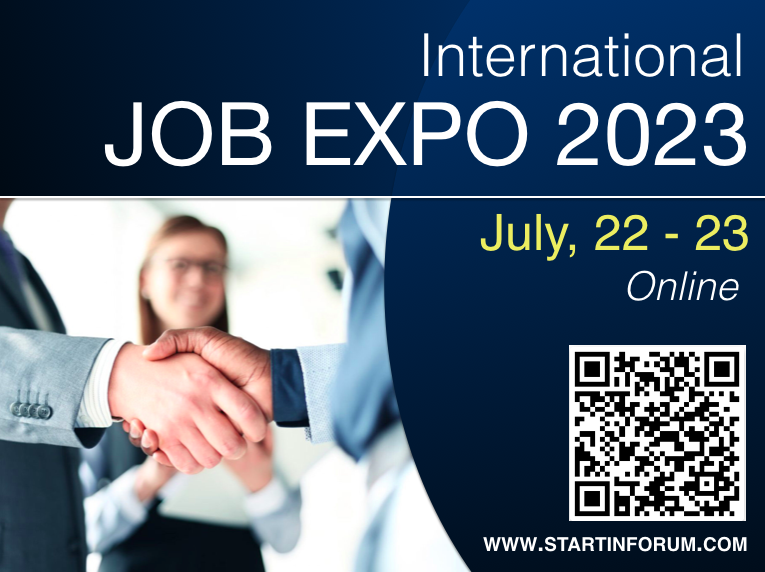 JobExpo-2023 – Summer follows our spring session which was held on 29 – 30 of April, 2023.
The spring sessions of JobExpo 2023 was attended by business organizations from Turkey, India, Jordan, Ghana, UK, Bahrain, Pakistan and other countries.
The participants had two days of intensive meetings, discussions and workshops.
In the result of the sessions, new international business agreements were kicked off, the participants of the sessions explored new opportunities for their organisations, business projects and collaboration.
With highly positive response received from the participants and the event stakeholders, we are getting ready for JobExpo-2023- Summer which is going to be held in July, 22 – 23.
If you are looking for new partnerships, employment opportunities, new projects and business solutions, please register to participate in the event.
If you are a representative of a hiring company or the one who is looking for new professional opportunities, please fill out the form below.
PLEASE REGISTER AS A HIRING COMPANY OR AN INDIVIDUAL LOOKING FOR A JOB TO MEET YOUR PERSPECTIVE COLLEAGUES / EMPLOYEES OR EXPLORE NEW BUSINESS OPPORTUNITIES
Please follow the link to find out more about JobExpo and registration guidelines