On 15 of December 2018 we launched a new project for the middle school children "L&P English – Learn and Play English". The main aim is to enhance the students' English communicative skills. Together with that through the content of the project activities they will develop their own cultural awareness, creativity, environmental consciousness, a sense for help and sharing, an idea about other cultures. In "Play – Make – Tell" solutions we decrease English speaking frustration and bring the need to use English as a tool to gain and achieve results.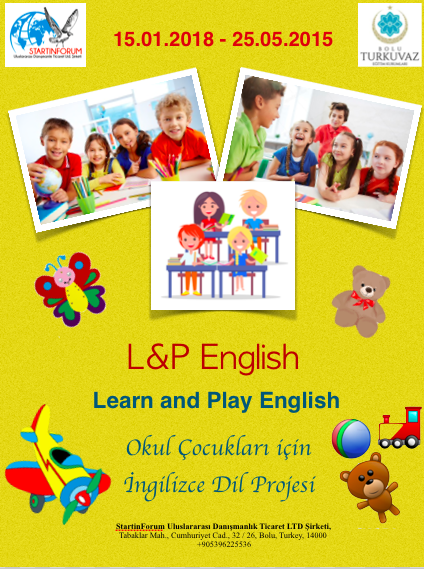 We are always debating about the best methods of teaching languages, raising language competences and developing speaking skills. Till now the best activities are those which lower the anxiety, eliminate barriers and frustration, those which are aimed to achieve the purposes which are beyond the language itself, such as to create, to convince, to win, to prove, to gain, to survive.
In our language programs we are looking for the ways to develop the language confidence through peer collaboration and interaction in plays and creativity. Despite the age we are all enjoying games and jokes, plays and interactions in easy and comfortable atmosphere.