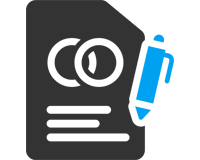 In case the in-person presence of the interpreter is not possible due to the distances, costs and timing, interpreting over video conferencing tools can be a good solution to cope with the situation of multi-language communication.
With the online video conferencing tools you can get assistance of our professional interpreters for any online meeting you are planning. Our language experts can join your on-site meeting too, following your agenda remotely and synchronously, covering the needs for simultaneous or consecutive translation.
Whether you're a medical professional consulting with a multilingual patient or a business executive conducting negotiations with an overseas partner, our interpreting services ensure accurate communication in any language.