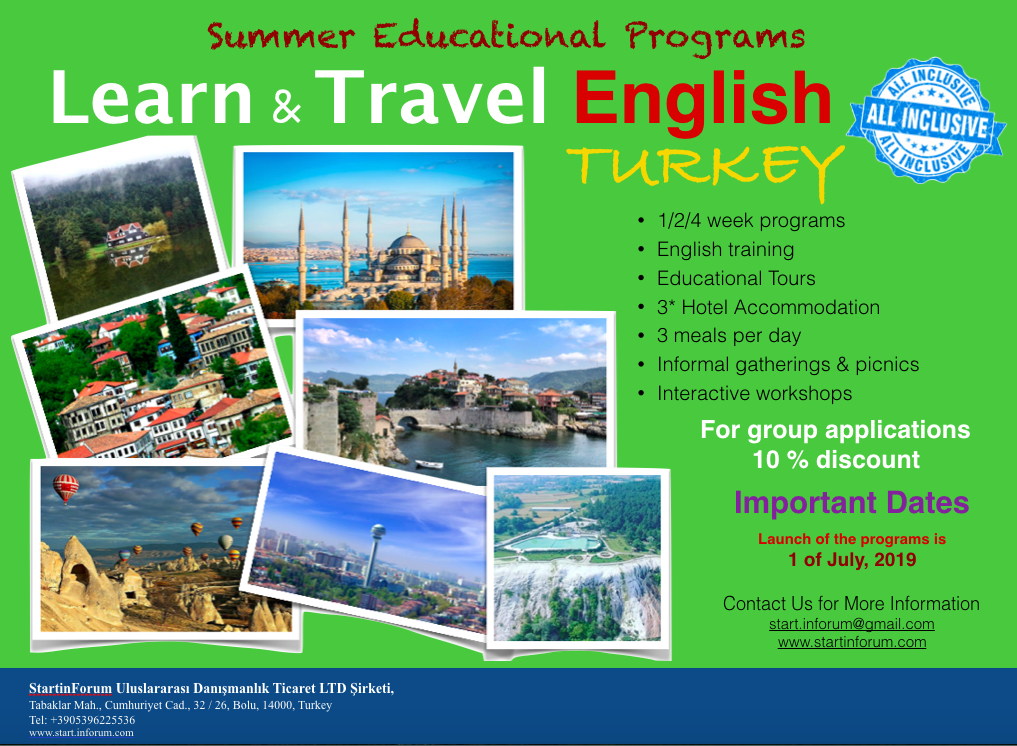 Dear Friends,
We would like to invite you to our summer English language programs designed to enhance the English language proficiency and communicative skills.
We provide programs and courses for the students of various age groups and the English language levels.
Our language programs are designed to be delivered individually, in small groups, and in big classrooms applying individual personalised approach by our international team of the language trainers.
In our programs we combine traditional classes, educational tours, workshops and informal gatherings.
Traditional classes are delivered in small groups and target the students' language knowledge and skills.
During the educational tours we explore the historical places and marvellous natural beauties of the program venue and surroundings.
Our workshops are aimed to unlock our students' creativity and give another perspectives on learning and knowledge acquisition.
The time of the informal gatherings is devoted to exchanging ideas and experiences, using the English language for communicative purposes.
Among our English Courses and Programs are:
▪ English for Kids
▪ Business English
▪ English for Finance and Banking
▪ Conversational English
▪ Learn & Play English (middle and high school students)
In our programs we are actively collaborating with our partners to provide the best quality of educational services.
To your attention are the tentative programs which are tuned to the language needs of our applicants