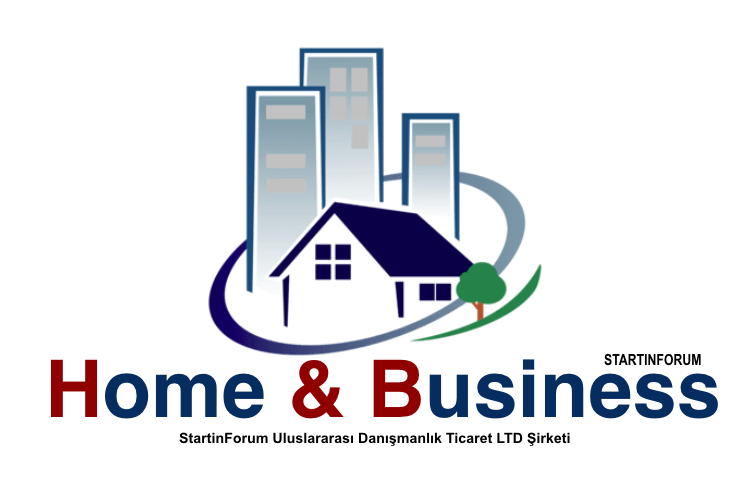 ---
What A Foreigner Should Know To Buy a Property in Ukraine?
Foreigners have the right to purchase any real estate in Ukraine, but the real estate market, the purchase process and the subsequent transfer of ownership have certain peculiarities.
Foreigners can buy real estate in Ukraine but this process has certain specific features.
First of all, a foreigner should distinguish between two real estate markets:
● The primary market, i.e. apartments and houses in new buildings. This market includes direct offers from developers and investors, as well as investments in real estate under construction. In this case, the developer is the main service provider and seller, and brokers and intermediaries are rare.
● The secondary market is real estate sold by former owners. In practice, brokers and intermediaries almost always participate in the secondary market on the seller's side.
---
Restrictions on the purchase of real estate by foreigners
Real estate transactions in Ukraine differ significantly from those in foreign countries. This is influenced by certain provisions of Ukrainian civil, family, inheritance, registration, and registration and procedural laws.
There are certain restrictions that should be taken into account:
● A foreigner is not allowed to own agricultural land. Even if they inherit such land, they must dispose of it within a year.
● Individuals may purchase non-agricultural land located within the city limits. There are restrictions for land located outside the city. In particular, the chosen plot must contain real estate that will be owned directly by a foreigner.
● Legal entities may purchase land within the city limits if it is to be used for commercial activities. Outside of the city, as in the case of individuals, legal entities may purchase land only if there is real estate on it.
● A legal entity may purchase land owned by an individual or a municipality only if the legal entity has a representative office in Ukraine.
---
What does a foreigner need to buy an apartment?
Most foreigners prefer apartments in new buildings. It should be kept in mind that such purchases have their own peculiarities.
In order to buy an apartment in Ukraine:
● You must have an identification code. This is an important document because without it, it is impossible to buy real estate, open a bank account, or register a business. Foreigners who come to Ukraine must also obtain the appropriate document in accordance with Ukrainian law.
● Make a reservation.
● Determine the reliability of the transaction, check the documents and reputation of the developer.
● After all the issues are resolved, you need to draw up a contract and make a payment.
---
Buying real estate on the secondary market
If a foreigner wants to buy a house or land directly from the owner, this will mean buying real estate on the secondary market. Such a purchase can be made only on the basis of a notarized agreement.
To carry out such transactions, you will need to present:
● Passport and identity card
● Marriage certificate, if you have a spouse
● A notarized written consent of your spouse (this is a feature of Ukrainian legislation regarding the regime of marital property)
The seller, in turn, must provide additional documentation on his/her part, namely:
● Certificate of ownership of the real estate
● Technical passport of the real estate
● Property valuation report
● Certificate of family composition of the person selling the property
● Copies of passports and identity cards.
An extract from the State Register of Registration of Rights is the main document confirming ownership of real estate. It, like some other documents, namely the certificate of ownership, the contract under which the owner acquired the real estate, and the registration certificate, require special attention and must be signed and stamped by a notary.

---
Documents required for foreigners when buying/selling real estate
The following documents are required for foreigners buying real estate:
● A valid foreign passport
● Passport translated and notarized in Ukraine
● Identification code
Identification codes are issued on the basis of an application to the tax office within a week. To do this, you need to have a passport with a translation and a certificate of registration. A residence permit is not required. However, it is worth remembering that a temporary or permanent residence permit is a mandatory document for the legal stay of foreigners in Ukraine.
---
General procedure for buying real estate: contract/property registration/payment
A real estate purchase and sale agreement is concluded in the presence of a notary and registered in the state register. During the registration, the notary checks whether all necessary fees and obligations have been paid, whether the parties have the legal right to carry out the transaction, and whether there are no mortgages or third-party rights to the property.
Payment is usually made directly at the conclusion of the contract, unless otherwise agreed.
It is worth remembering that the importation of cash into Ukraine in excess of EUR 10,000 is subject to mandatory declaration to the customs authorities. If you make a cash payment to a bank, you must file this declaration there.
To register your ownership, you must submit the original documents that you will have after the purchase (contract, technical passport, extract) to the state register. Subsequently, it is necessary to register and re-register utility contracts.
---
Taxes on real estate transactions
If the real estate has been owned for less than three years and the seller is a foreigner (if the foreigner is a resident of Ukraine, the amount of the fee to be paid may be separately regulated by the Ministry of Finance), the previous taxes of pension tax, state duty and military fee remain unchanged (1%, 1% and 1.5%, respectively), but the personal income tax will be 18% instead of 5%.
In turn, the tax on rental income is usually 18% of the actual income. The income tax rate (18%) is the same for both residents and non-residents, Ukrainians and foreigners.
Taxation is determined by the total area of the apartment or house: Apartments of up to 60 square meters, houses of up to 120 square meters, and various residential premises of up to 180 square meters are not taxed. For real estate above this limit, the tax is currently 0.5 percent of the minimum wage for apartments and 1 percent for houses.
---
Take care of your safe stay in Ukraine
In order to feel as safe as possible in Ukraine during the military operations, it is necessary to take care of purchasing proper insurance in advance.
There are three options for policies that include:
● Compensation for damages in case of an accident due to military operations or terrorist acts;
● Outpatient treatment and hospitalization;
● Emergency care.
Please feel free to contact us if case you are looking for opportunities to buy property in Ukraine or open a business.
We will be happy to guide our customers in the process of selecting a property according to the budget and law regulations.
We work to guarantee quality and reliability.