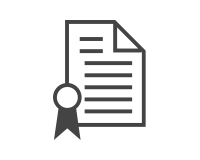 Conference interpretation is a separate specialization of the language expertise and translation.
Interpretation and translation
Interpretation is often confused with translation. The difference is that interpreters work with the spoken word while translators deal with written texts.
Types of interpreting
Conference interpreters work in various modes, all used by Commission interpreters:
Consecutive
Interpreting after the speaker has finished, usually with the help of notes.
Simultaneous
Interpreting while the person is speaking, using particular equipment (eg. booths, earphones, microphone).
Whispered or Chuchotage
The interpreter is seated or standing with the participants and interprets simultaneously directly into their ear.
Conference Interpretation Services
Our professional conference interpreters provide interpretation services at the international conferences.
Nowadays, it mostly means simultaneous interpretation, because the overwhelming majority of conferences use simultaneous mode of presentation and interpretation.
Interpreters who specialize in conference interpretation have a very high level of the language competence, subject matter of the conference, and extremely sharpened skills of managing communication in the bilingual environment.
Our interpreters are happy to assist you in holding your international conference and interpreting all speakers and communications.