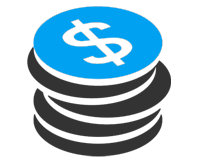 Good translation is a guarantee to win in the international competition
International competition is a moving factor in all business world, and the globalised marker makes this competition even more stronger.
To survive and succeed businesses must abide by specifications or regulations which are valid worldwide, provide products and services at the level, acceptable worldwide, and be able to communicate their production effectively to the customers abroad.
Clear, flawless and targeted communication is particular important for entering foreign markets and gaining a reputation of the reliable partner, producer and a service-supplier.
Sustainable and comprehensive communication in written and oral forms are the keys to the success of the business and gaining the markets.
Our professional translators work to assist our customers in asserting their businesses internationally and be successful in different sales markets.
Qualitative translations are not only important for the usage of instructions and other documents, related to the product, entering a new market, but also for introducing the product to new customers and winning their favor.
Brochures, leaflets, advertisements, video commercials etc. translated to the language of a new market and adapted to the norms of the local communications are the keys to gaining a sound position in a new business environment.